Bosch, Tumble Dryer, Serie 6, Condenser, 7kg | WTE84106GB
Bosch, Tumble Dryer, Serie 6, Condenser, 7kg | WTE84106GB
Available:
LEAD TIME APPLIES. PLEASE CONTACT US FOR MORE INFORMATION
Wishlist
Classixx: rely on laundry care specially developed with allergy sufferers in mind.
AutoDry: gently dries laundry to exactly the degree of dryness you want.
Sensitive Drying system: soft, even drying thanks to the unique drum structure.
Outdoor+ Drying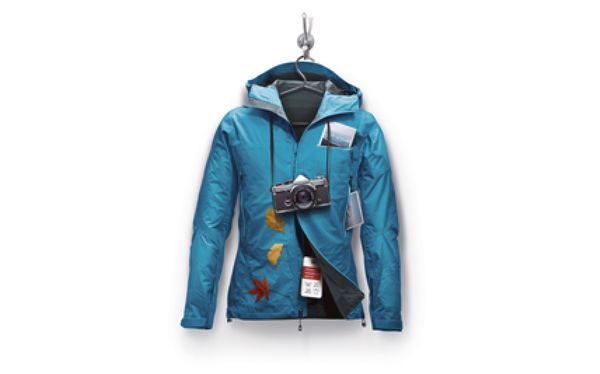 Intuitive technology helps protect outdoor clothing when tumble dried.
Fabric-friendly drying with the Sensitive Drying System.
With the Sensitive Drying System, laundry is dried by mild, warm air coming from all sides and gently mixed by the curving Soft carriers, instead of lying flat on the fabric-friendly drum structure. The result is soft laundry with no creases.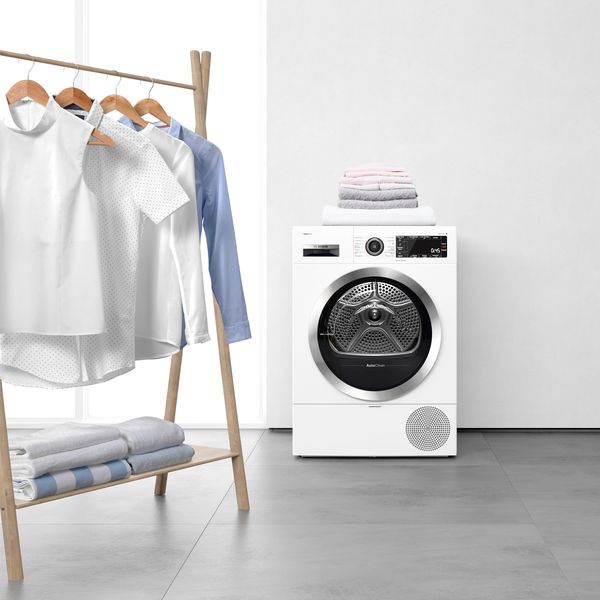 Fast-drying, perfect for small loads
Quick 40' drying is perfect for a small load of light fabrics. High precision temperatures and monitoring of the degree of dryness guarantees fast-drying, so you can wear the clothes immediately after the drying is complete.


Electric damp detector
Whether it's partly dried or fully dried, Bosch tumble dryers adjusts the drying programs to suit your needs.


Your desired dryness at the touch of a button.
Bosch dryers with AutoDry gently process up to 10 kilograms of laundry to your desired level of dryness. Sensors measure the temperature and wetness, thereby protecting your laundry from excessively high temperatures, over-drying and shrinking. Whether you want your laundry to be dry enough to store straight away or simply dry enough to iron – there is now a setting for it.
Additional information
Performance
Energy Efficiency Class: B at a range of energy efficiency classes from A+++ to D
Capacity: 7 kg
Energy consumption 504.0 kWh per year, based on 160 drying cycles of the standard cotton programme at full and partial load, and the consumption of the low-power modes. Actual energy consumption per cycle will depend on how the appliance is used
Energy consumption of the standard cotton programme at full load 4.2 kwh and energy consumption of the standard cotton programme at half load 2.3 kwh
The programme Cotton cupboard dry used at full and partial load is the standard drying programme to which the information in the label and the fiche relates, this programme is suitable for drying normal wet cotton laundry and is the most efficient programme in terms of energy consumption for cotton.
Programme time of the standard cotton programme at full load 124 min and programme time of the standard cotton programme at partial load 76 min.
Weighted programme time of the standard cotton programme at full and partial load: 97 min.
Noise level: 66 dB (A) re 1 pW
Programmes/Functions
Fully electronic control dial for sensor drying programmes and timed programmes
Special programmes: Sportswear, Timed Programme 20 minutes warm, Super Quick 40
Touch control buttons: Start/Stop, Low heat
Key Features
Sensitive drying: large galvanised drum and revolution drying system
AntiVibration design: for greater stability and quietness
Additional Features
LED programme progress indicator and warning for fluff filter
Anti-crease cycle 120 minutes at the end of the programme
Technical Information
Dimensions (H x W x D): 84.2 x 59.8 x 60.1 cm
Round solid door, white