LUXAIR 90cm x 60cm Ceiling Cooker Hood - Brushless Motor - Stainless Steel || LA-90-DELUX-BR-SS
Save

€0.00
Save

€-1,524.00
Original price
€1,524.00
-
Original price
€1,524.00
Lead Time Applies - Estimated Lead time of 3-6 Weeks 
* NEW * Delux Ceiling Hood - Brushless Motor - Stainless Steel
A+ Energy Efficient & Powerful 780 m3/hr Brushless Motor
** Limited Opening Offer - New Upgraded Version **
Introducing the all new and improved LA-90-DELUX-BR-SS ceiling hood, now fitted with our energy efficient, quiet brushless motor and the adjustable LED option too as standard 
This ceiling hood has been designed to fit flush on to your ceiling or into a drop down box lowered from your ceiling and now has the added bonus of an impressive 780m³/hr brushless motor, giving you the extraction levels required to keep your kitchen fresh and odour free, as well as having 4 x bright energy efficient LED spot lights to illuminate your cooking area below.
The LED lights are now adjustable, so you can change the direction they point and as an added bonus, they are now temperature adjustable with a variable kelvin range from 2950° to 6500°Kelvin.
These can be adjusted over 10 different settings, from warm to cold, to suit and match your existing kitchen LED lighting, so that you won't have the issue of different colour LED's in your kitchen ceiling.
A remote control operates the lights and motor.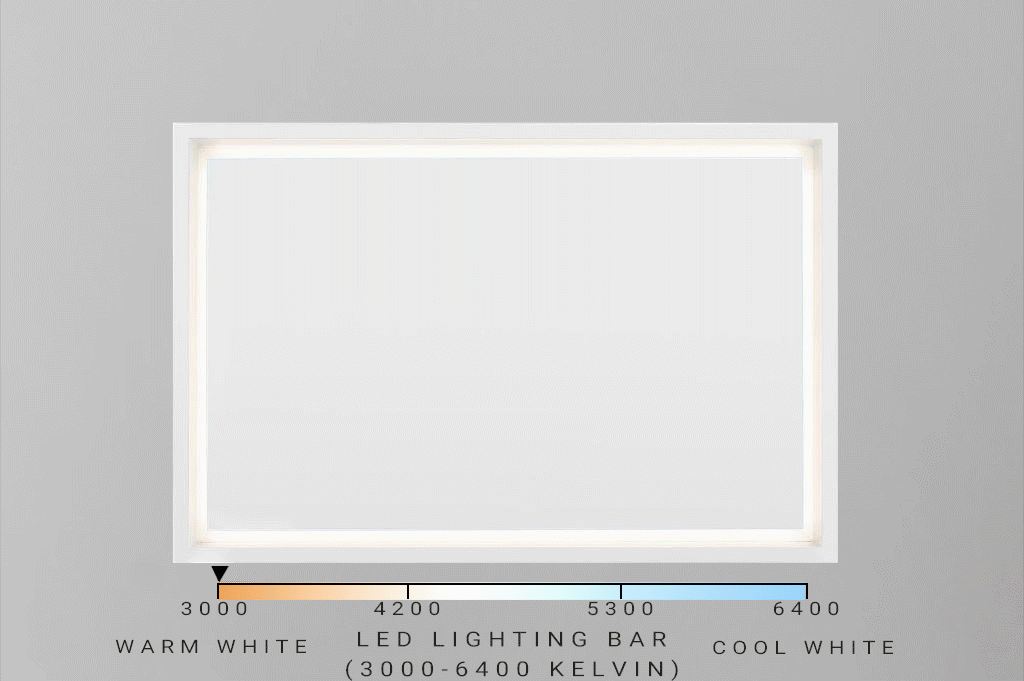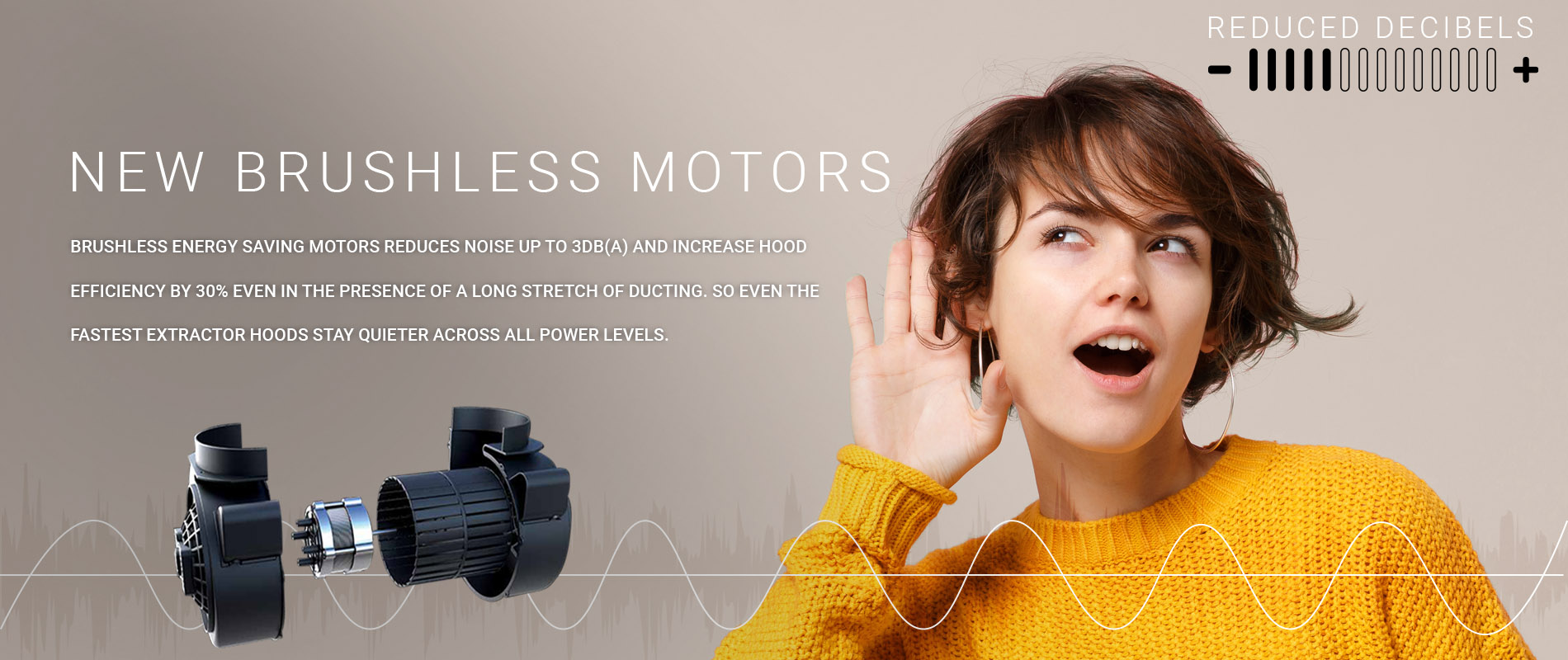 This all new A+ energy saving ceiling cooker hood will really impress, it's so quiet you hardly notice its on. 780 m3/h  Motor
Brushless Energy Motors - Reduces noise up to 3dB(A) and increase hood efficiency by 30% even in the presence of a long stretch of ducting, so even the fastest extractor hoods stay quieter across all power levels.
The Brushless Motor - Guarantees considerable energy saving coupled with high extraction efficiency. They consume 85% less than conventional electric motors at low-medium speeds (in kW/h), and 35% less at high speeds. They are also the most silent-running motors on the market today and guarantee stable performance under all operating conditions. The motor also makes the extraction more precise in speed and are more durable than a traditional brush motor.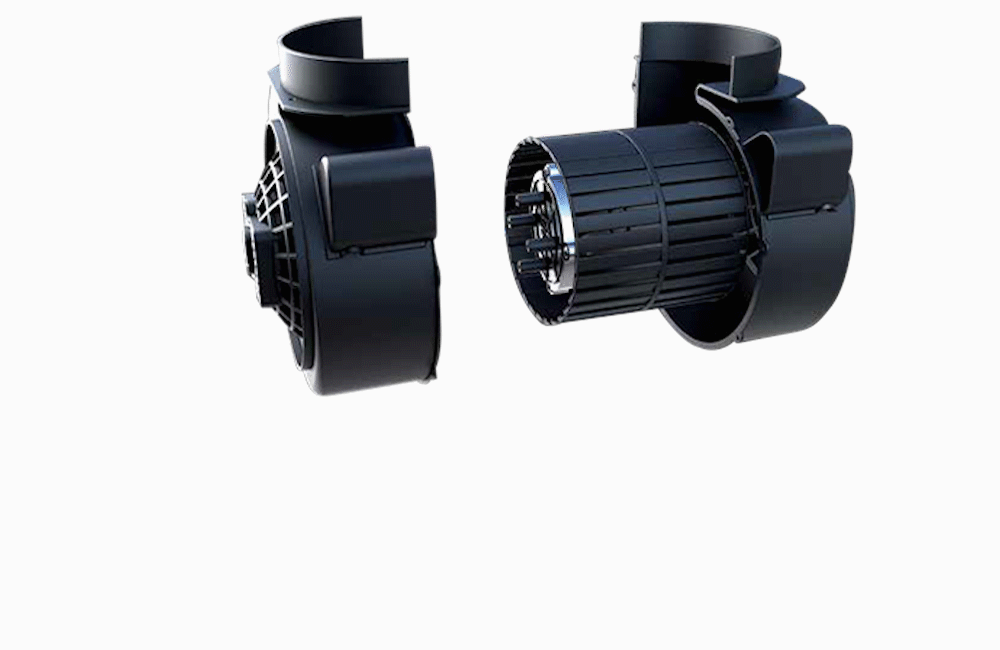 Please view our range of Ducting Components before making a purchase, to ensure that you have all the equipment you may need for an odour free cooking experience in your kitchen.
This hood must be installed on minimum 6"/150mm round ducting or rectangular equivalent. Our equivalent rectangular ducting is 220mm x 90mm. This will allow for the highest extraction rate possible for your hood and aid in reducing noise from the motor.