Bosch Series 4 8kg Heat pump Dryer | WTH85222GB
Save

€30.00
Save

€30.00
Original price
€629.99
-
Original price
€629.99
The dryer for especially efficient drying: energy efficiency class A++.
Automatically knows when your clothes are perfeclty dried.
Bosch tumble dryers and washer dryers with AutoDry dry up to ten kilograms of laundry especially gently and just to the level of dryness you want, whether that's dry enough to iron, to put away, or extra dry. Its sensors constantly measure the temperature and remaining moisture and thus protect your laundry from excessively high temperatures and overdrying.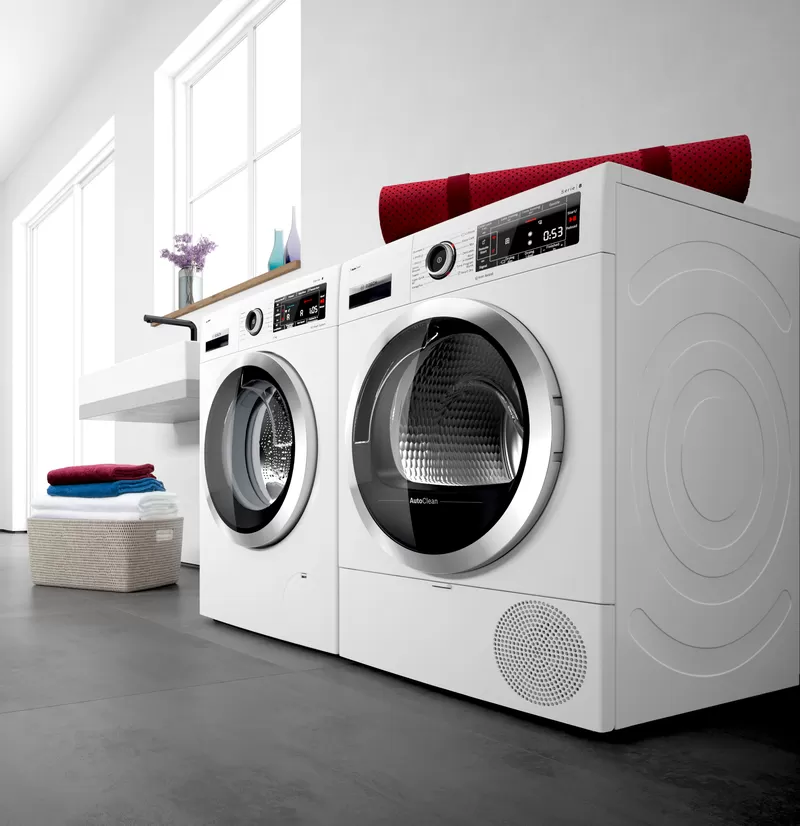 Comfortable quiet and durable.
The innovative AntiVibration side walls are specially designed to provide more stability and optimally reduce vibration.The enhanced insulation also regulates noise levels, making Bosch dryers comfortable quiet even for an undisturbed night's sleep.
Dryer with the most environmental friendly agent (R290)
Our new heat pump dryers range features a new and more environmentally friendly cooling agent R290. This is the world's most eco-friendly, natural cooling agent available in the market.
Fabric-friendly drying with extra care.
With the SensitiveDrying System, the laundry is dried by mild, warm air coming from all sides and gently mixed by the curving soft carriers, instead of lying flat on the fabric-friendly drum structure. The result is gently dried laundry, soft and fluffy without creases.
Quick 40' drying
Fast drying within 40 minutes, suitable for a small amount of synthetic fibers and thin fabrics, high-precision temperature control system, real-time monitoring of the degree of dry and wet clothes, you may wear the clothes immediately after drying done.