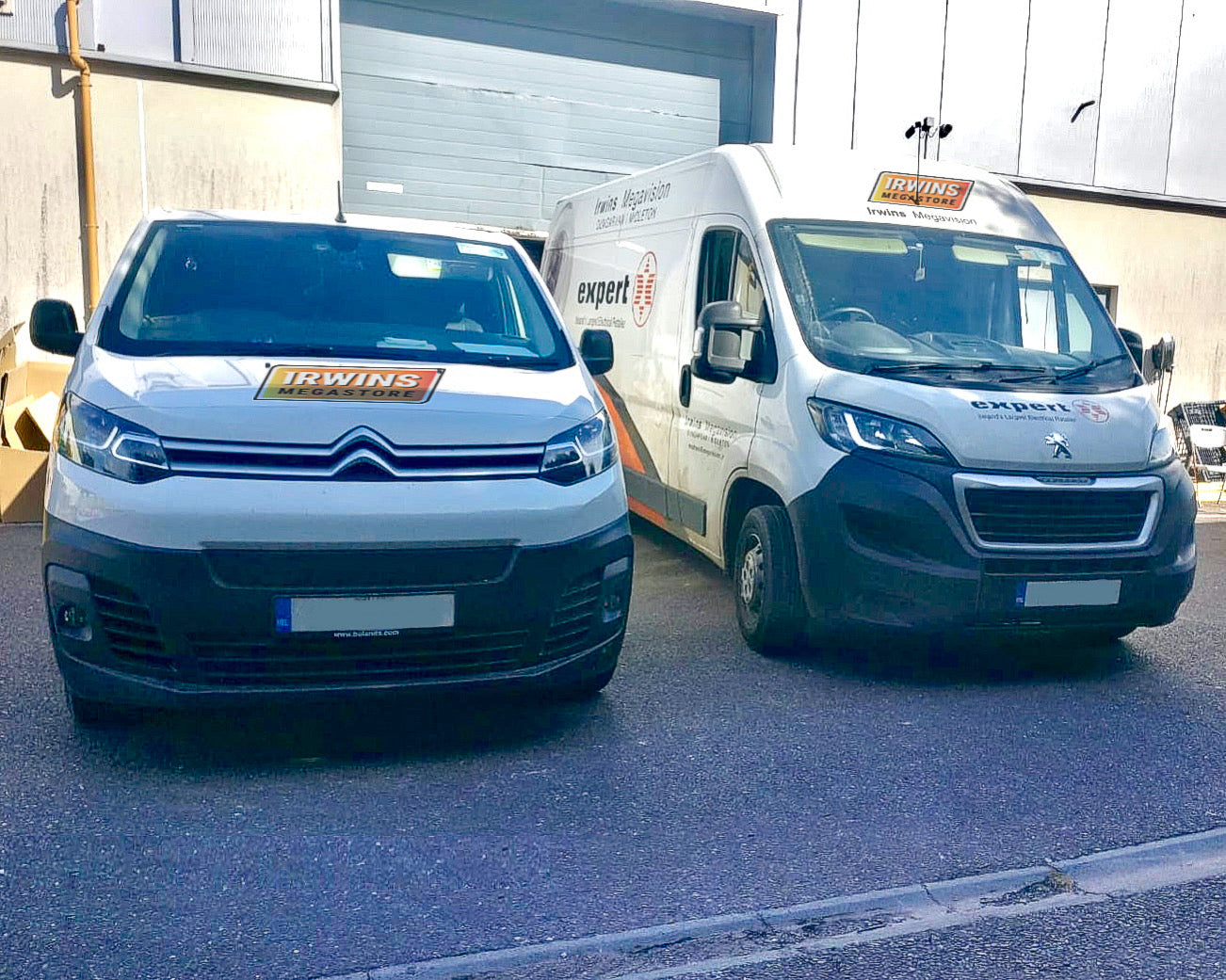 Irwins Megastore Rolls Out Electric Van for Product Delivery
It is not a secret that climate change is real and more importantly it's coming at us fast! There are plenty of activities that we could do better in order to prevent terrible events happening to our beloved planet.

We can't afford to stand with our hands on our hips doing nothing, instead we should be thinking about how to decrease the impact we have been causing on our big home
Out of all the activities we could do better, transportation where burning fossil fuels are a big source of carbon pollutions is one of the most responsible of earth's climate rapid change. So, when the question came to how could we make a difference and in a way to take responsibility for our future generations and to achieve our goal to be a part of the solution we chose to look at transportation. Feedback from our customers found that they are worried about the environmental impact of delivering products via diesel vans. So we took the steps to evaluate if electric vans could be introduced into our fleet of delivery vehicles.
That is why we are pleased to announce that this year, in an effort to create a more sustainable delivery fleet, and committed to reduce our negative impact on the environment, we bought an electric van for one of our shops in order to do some of our deliveries. This investment allows us to produce significantly less pollution into the atmosphere and reduce our fuel emissions to hopefully help improve the air quality of our country.
As of today, we can say that the electric van has replaced our old diesel van and it now does all of our Cork deliveries for the Midleton store, even better yet, the next months will see arrive our new electric van for the Dungarvan Shop, that will get all the deliveries for Waterford done. As ranges of the vans get longer we plan to do our nationwide deliveries in electric as well.
This modern e-van gives us a range of around 350km, and helps us and our great drivers do up to a dozen package deliveries each day to our dear customers. 
Picture of our driver Shane, our new electric van [left] and our old diesel van [right]
At Irwins Megastore, it is a goal of us to make our world a better and healthier place to live, and these actions, while small, are very significant upon choosing the right path, the one that might help revert all the damage done to our planet, the one that changes the narrative of an endangered earth.