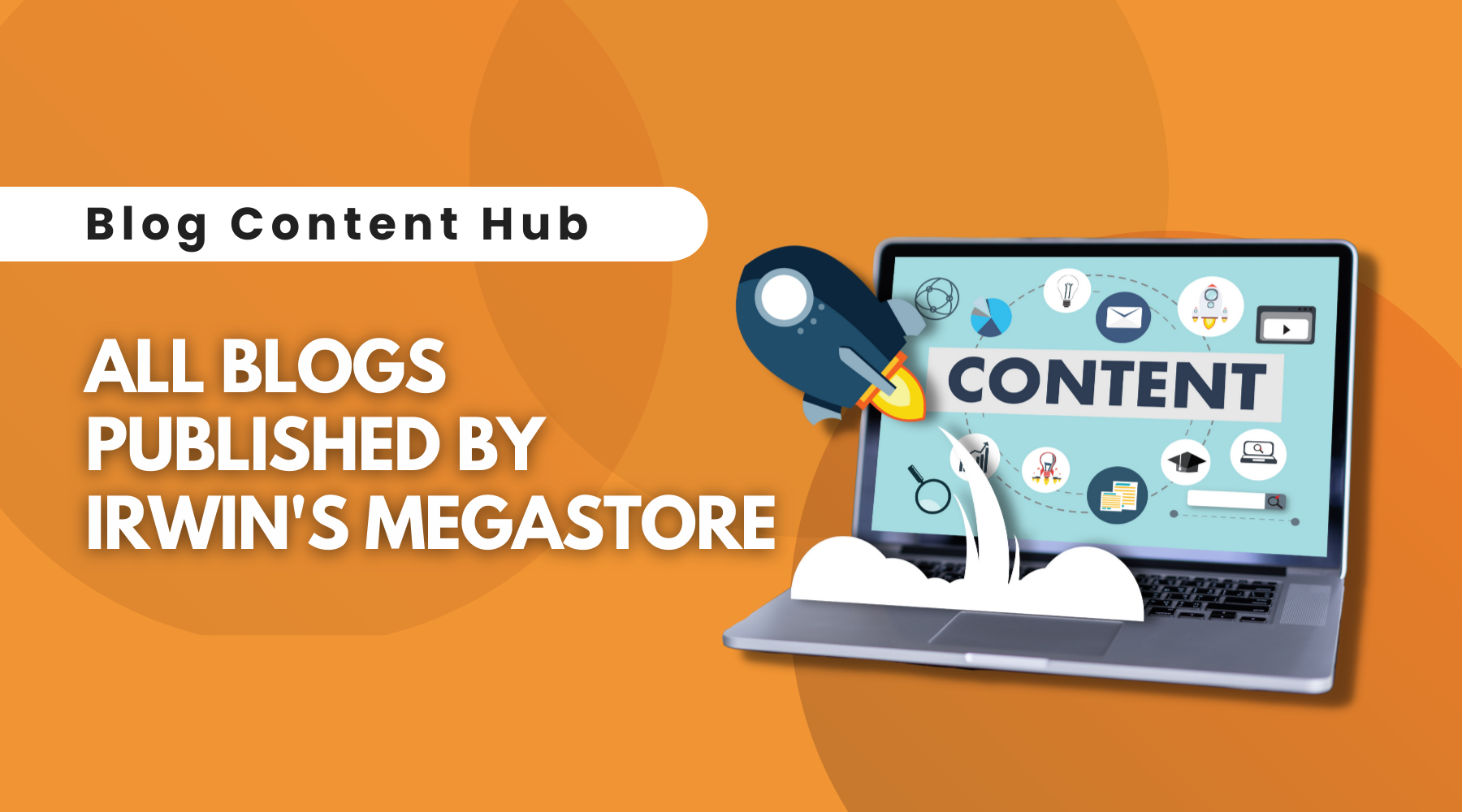 Irwin's Megastore Blogs: Expert Insights on Home Appliances & Electronics
Irwin's Megastore Blog: Your All-In-One Resource for Home Appliance & Electronics Shopping
Explore the latest trends in home appliances and electrical products on Irwin's Megastore Blog. Find expert tips and reviews for your shopping needs.
What's New at Irwin's Megastore
Discover the latest updates, product launches, promotions, blogs and events at Irwin's Megastore. Stay informed and never miss out on exciting news!
Browse News and Updates Blogs
Expert Buying Guides & Tips
Comprehensive buying guides, expert tips, and factors to consider when purchasing electronics, home appliances, outdoor gear, and more at Irwin's Megastore.
Browse Buying Guides and Tips Blogs
Home Improvement & DIY Guides
Explore tips, DIY ideas, and storage solutions for home improvement projects. Technology, home appliances, outdoor gears only at Irwin's Megastore.
Browse Home Improvement and DIY Blogs
Tech and Gadget Trends & How-To Guides
Stay updated with the latest tech trends, news, and how-to guides for setting up and using tech devices at Irwin's Megastore.
Browse Technology and Gadgets Blogs
Home Decor Inspirations & Lifestyle Tips
Find home decor ideas, tips for a stylish living space, and lifestyle articles on health, wellness, and self-care at Irwin's Megastore.
Browse Lifestyle and Home Decor Blogs
Outdoor Gear & Adventure Guides
Get equipped with outdoor gear for camping, hiking, and more. Find recommendations for outdoor enthusiasts and adventure travel guides at Irwin's Megastore.
Browse Outdoor and Adventure Blogs
Seasonal Deals & Holiday Gift Guides
Find the perfect gifts for Christmas, birthdays, and anniversaries. Explore seasonal product recommendations and enjoy special offers at Irwin's Megastore!
Browse Seasonal and Holiday Blogs
Home Appliances Reviews & Recommendations
Discover in-depth product reviews, top recommendations, and comparison guides for electronics, appliances, and more at Irwin's Megastore - Your One-Stop Shop!
Browse Product Reviews and Recommendations Blogs
Customer Feedback and Experiences
Hear from our customers! Stories, feedback, and testimonials from satisfied buyers who have purchased products from Irwin's Megastore.
Browse Customer Stories and Testimonials Blogs