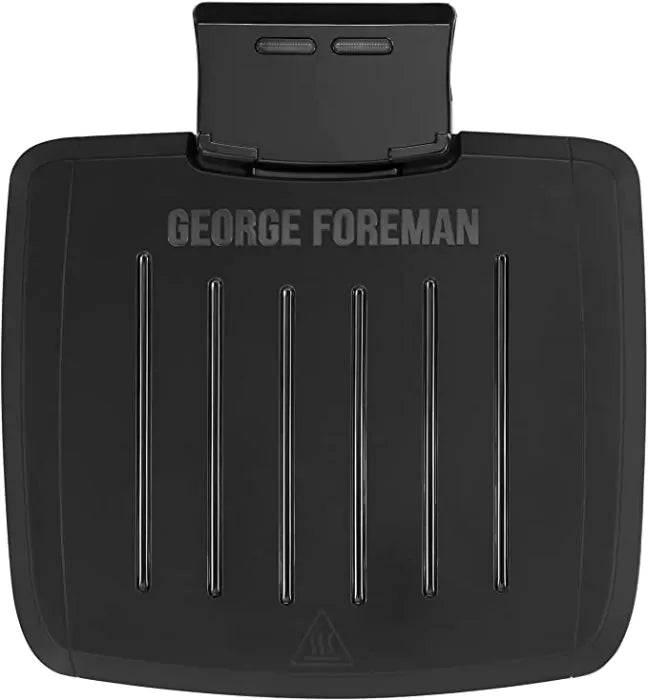 George Foreman Immersa Grill - Medium | 28310
Save

€30.00
Save

€30.00
Original price
€119.99
-
Original price
€119.99
Watch our video: 
Product Information:

George Foreman Immersa Grill Family allows for tasty food for everyone made quickly and efficiently.

Easy Clean/Dishwasher Safe
The George Foreman Immersa Grill does all the incredible things with food that's made it the world's No.1, plus it's washable.

Thanks to its game changing design, and removable control panel, the World's No.1 grill is also the World's No.1 washable grill with dishwasher safe plates. In one step you can simply remove the hinge and seal so that the whole grill can be put into the dishwasher or fully submerged in the sink.

Removable Control Panel.
Simply switch off and unclip the removable control panel from the plates and pop the grill into the dishwasher or soak in the sink.

Energy Efficient
Compared to a conventional oven, the George Foreman Immersa Grill Family uses up to 71% less energy.

62% Faster Preheat
When you're hungry, you don't have time to wait for your grill to reach optimum cooking temperature. With the George Foreman Immersa, you can benefit from a 62% faster preheat.

Compact Vertical Storage
The Immersa stores vertically, using up to 40% less space compared to previous George Foreman removable plate grills.

Cord Wrap and Clip
A handy cord wrap with clip helps you to keep your countertop tidy and makes for even easier storage.

Floating Hinge
The Floating hinge allows the grill to accommodate thicker cuts of meat or fish, while cooked more evenly.

Product Specification:


Depth: 308 MM
Height: 107 MM
Width: 278 MM
Removable Control Panel for easy cleaning
62% Faster Preheat*
Compared to a conventional oven, the George Foreman Immersa Grill Family uses up to 71% less energy
The perfect fit 'sliding in' drip tray will collect all excess fats through drainage holes, making cooking and cleaning that little bit easier
Space-saving compact vertical storage
Cord wrap and clip
Indicator light. See immediately whether the grill is switched on, off or ready to cook
Floating hinge


*Vs Previous George Foreman removable plate grills
Model: 28310
Barcode: 5038061143195