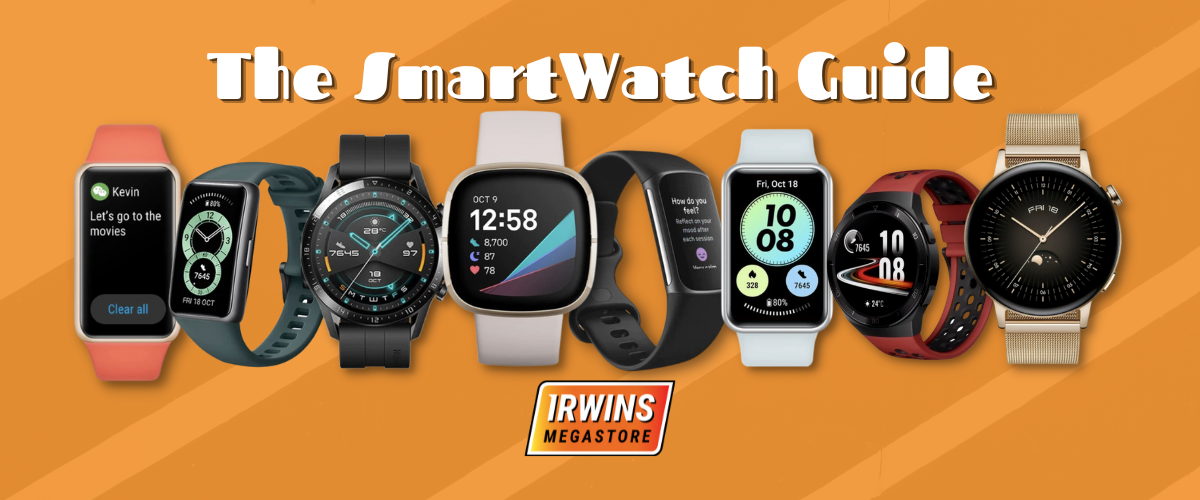 Benefits of Owning a Smartwatch: All You Need to Know
Times change, and so do most of the things we know and love, especially since technology and innovation are two words basically tied with one another. So its no wonder that watches, a timeless (pun intended) staple when it comes to every-day accessories, have also been a part of this revolution, transforming into high-tech pieces with beautiful, but very light and featured-packed designs that mix both functionality and elegance.
And even though, conventional watches are still magnificent pieces of craftsmanship and design loved and desired by many people, smartwatches are rapidly becoming more and more popular when it comes to daily use accessories. The main reasons being the huge variety of customization options and designs out there, joined by the wide range of capabilities and functions that they feature, suggesting that most likely, there is a smartwatch in the market that would work great for you, both in the functionality and in the fashion side.
So, we thought it would be useful for many to discuss some of the facts, advantages and various aspects that should be known if you think you're ready to take your first step into the smartwatch universe.
ADVANTAGES OF SMARTWATCHES
Staying Connected
Smartwatches are nothing more than an extension of a smartphone. They can display any phone message, or social media notification straight onto your wrist. This gives you the ability to answer messages and make phone calls from your watch, eliminating the need to pick your phone from a bag or pocket. It also means that notifications and messages can be read more discreetly and urgent messages and phone calls can be responded to more rapidly, without the risk of missing them. This features are present on most smartwatches and can keep people connected without  having their phones in their hands all the time.
Health & Fitness Tracking
Fitness watches have been available for a fairly long time, but often they don't have any additional functionalities. Most fitness watches are built to track specific sports such as running or cycling, and cannot be used for a variety of activities. The introduction of fitness tracking into smartwatches dodges this issue, most smartwatches have the ability to track a huge variety of sports, from rowing and swimming, to HIIT and yoga classes. And traditional fitness activities, like running and cycling, with an incredibly high degree of accuracy. As the smartwatch is worn on the wrist, many are able to monitor heart rate, as well as calculate calories, pulse, rest and even blood oxygen level.
Navigating
GPS and navigation apps are huge to help to people nowadays to find their way around new places and smartwatches can offer the same GPS capability as a smartphone, but on a much smaller and more subtle scale. The next direction can be checked with a simple flick of the wrist, rather than needing to hold a phone for the entire journey. Smartwatches with GPS capability can use this feature to aid with fitness tracking. It can be used to track running, cycling, and similar activities, by logging routes and speeds in order to aid the wearer in progression and improvement.
Battery Duration
Another reason to get one of these gadgets is its long battery life. In spite of providing a great number of features, tech giants have not compromised in regards to battery life with smartwatches models battery life that can last up to a whole month on a single charge. 
Customization
The only way to customize traditional watches is to change the strap, but this can be complicated and often requires specialist tools. Smartwatches are normally almost entirely customizable. They provide libraries with a huge number of watch faces to choose from, and with some models, the most used features or apps can be made into shortcuts that can be accessed from the watch face. Some smartwatches have the capacity for app downloads, so you can ensure that your watch can do everything you need from it. Some models allow users to input their personal health and fitness information into the watch so workouts and rest times can be calculated based precisely on the individual, their body and their needs.
Precision and Reliability
Despite all of their additional features and functionalities, the most basic requirement of a smartwatch is that they can display the time. Smartwatches can often fulfill this role better than most analogue watches. As long as a smartwatch is connected to a phone, the time on the watch will be as precise and reliable as possible. In most cases, you won't even need to worry about adjusting the time on their smartwatch when the clocks go forward or back as this will occur automatically on the smartwatch. As long as the smartwatch is charged and connected, it will display correct time.
Now that we've gone through all these key factors and features of a good smartwatch, you could not go wrong when choosing yours if you know the answers to these questions:
1. How well is it built?
2. Does it work with your phone?
3. Does it display your notifications?
4. How powerful is the battery? Or How long will it last?
5. Does it support fitness features?
6. Is it entirely customizable?
But relax, know or not the answer of these questions, we invite you to check our entire awesome collection of Smartwatches, maybe there you will immediately fall in love with the one that's best for you! Here: Smartwatches - Irwins Megastore